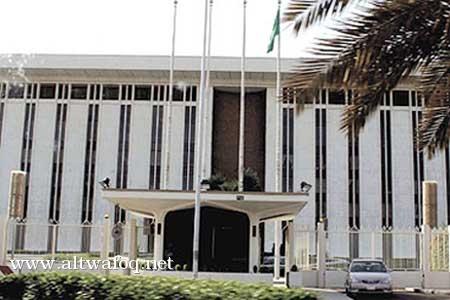 Saudi Arabian government bonds held local banks rose by 1.4 per cent to SR 169,677m ($45.2bn) in August, figures contained in the Saudi Arabian Monetary Agency (Sama) monthly statistical bulletin published on 29 September show.
This is the smallest increase in the value of Saudi government bonds held by local banks this year.
Saudi bank holdings of government bonds at the end of the month were almost 100 per cent higher than they were at the end of 2015.
The government resumed monthly sales of bonds in August 2015.
Sama figures also show that total government indebtedness of Saudi banks at the end of August totalled SR 217,527m. This was 2.6 per cent higher than at the end of July.
Total debts comprise Saudi government bonds plus loans and advances to government enterprises.
The unprecedented rise in Saudi government borrowing from local banks has drained liquidity from the kingdom's economy and lifted Saudi interest rates to more than 2.3 per cent in September.
Sama announced last week that it is placing about SR20bn ($5.3 billion) of time deposits and introducing seven-day and 28-day repurchase agreements as part of its "supportive monetary policy".
Bankers say that the government will be able to reduce bond sales and even temporarily suspend them following the planned sale of at least $10bn worth of international bonds. The prospectus for the bond sale was expected by the end of September, but Finance Minister Ibrahim al-Assaf told Bloomberg last week in a statement that the scale and the timing of the bond had not yet been fixed.
Observers say that the delay in issuing the international bonds may be due to legal issues arising from the decision taken last week by US congress to allow law suits against the Saudi government arising from the 9/11 attacks.
For full coverage of Middle East business, see MEED