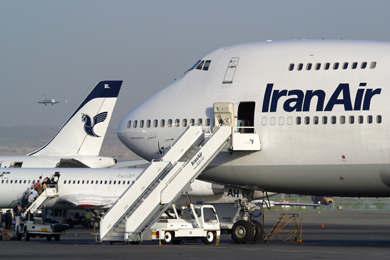 Iran Air (Homa) managing director Farhad Parvaresh said on 22 May that Iran aims to finalise the contract for Airbus and ATR aircraft within the next 45 days.
"Negotiations for the two contracts are lengthy, but we hope to finalize the contract within the next 45 days," Parvaresh told Fars News Agency.
He said he hoped that eight Airbus and ATR planes could join the country's air fleet by the end of the year.
Parvaresh said earlier in May that German and French banks would help Iran to purchase Airbus and ATR aircraft.
Iranian officials have said Iran needs to buy 500 commercial jets of various models.
The $27bn agreement with Airbus calls for the delivery of 118 new planes by Iran. A total of 20 planes are to be bought from ATR, a joint venture between Airbus and Italian aerospace group Finmeccanica.