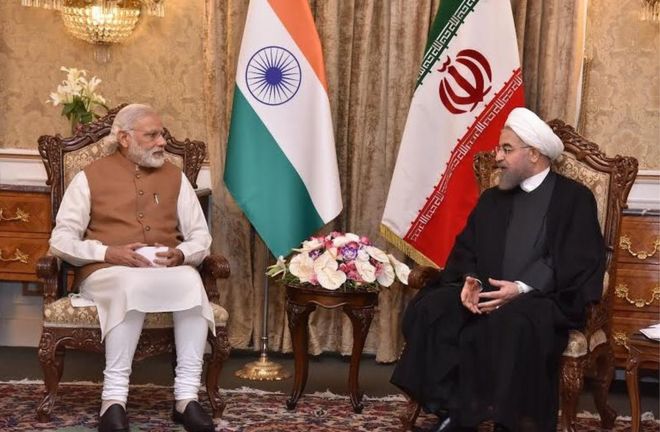 India's Prime Minister Narenda Modi meets Iran's President Rouhani during visit to Tehran on 22-23 May
Iran's deputy foreign minister Ebrahim Rahimpour has said that India will pay the remaining part of $6.4bn it owes the Islamic republic for crude oil imports by the end of this year.
Fars News Agency reported that India's state refiner Mangalore Refinery & Petrochemicals Ltd  paid $500m to Iran in euros through Turkey's Halkbank and that the Indian Oil Corporation has settled $250m through the Union Bank of India.
"Today, the paperwork of paying $500m was done in addition to the $750m which has been paid in the past few days," Rahimpour said in an interview with Iranian television on 22 May.
He said that Iran has received three installments overdue payments from India.
"…the remaining debt will be paid by the end of 2016," Rahimpour said.
India is forecast to import at least 400,000 barrels a day (b/d) from Iran in the year starting 1 April.
News of the agreement to pay off India's debts emerged during the visit to Iran by India's Prime Minister Narenda Modi on 22-23 May.